Scalp MicroPigmentation
SMP is a Permanent, Non-Surgical Hair Loss Solution
Scalp MicroPigmentation (SMP) is a permanent cosmetic 'tattoo' that mimics the very short hairs of a closely shaved scalp. It is a new and innovative technique that offers an alternative styling option for men who do not want or are not candidates for hair transplant surgery.
Using Medical Grade Tools, Pigment is Laid Within the Dermis to Create a Look of a Fullness and Camouflage the Scalp Beneath Thinning Hair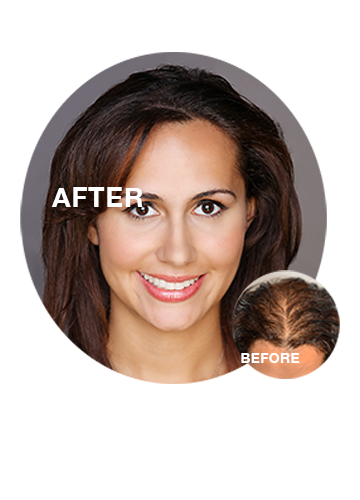 Something SMP
A daily journal designed to educates the public on hair loss topics based on personal experience and opinions from Dr. William Rassman and contributing physician editors.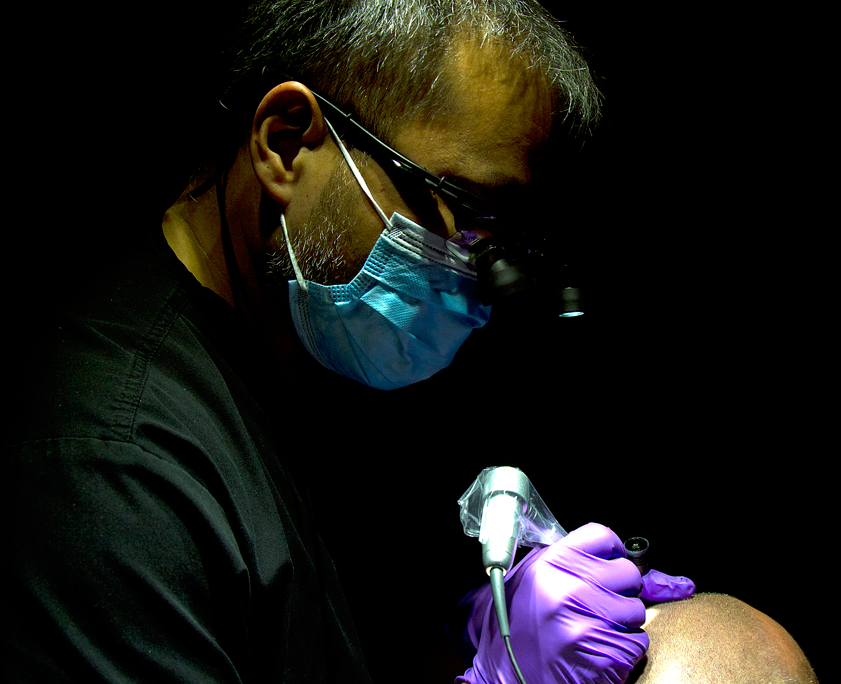 Jae Pak, M.D.
World Leading SMP Expert
Dr. Pak is a great clinician with excellent bedside manner. He clearly understands what hair loss sufferers go through, and in my case, made sure that I was completely satisfied. His team of assistants are the same way, skilled and attentive to detail. I would tell anyone who is dealing with hair loss to consider NHI, go see the results for themselves and make an informed decision.
LJ

Our Results Speak For Themselves

26 Years & 50,000+ Patienst

Using Only The Latest Technology
Does it look real?
Yes. Although there is nothing in this world that is "perfect", with the artistry and technique we use, you cannot tell that that someone has had SMP even up close.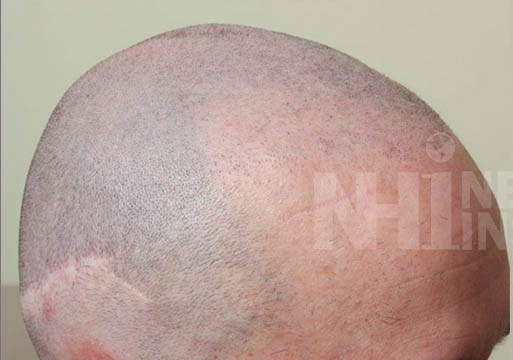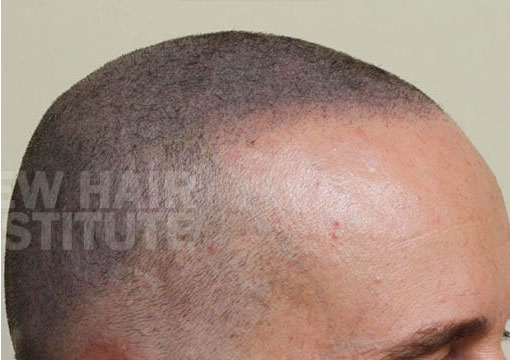 SMP gives you the look of a permanent 5 o'clock shadow. SMP blends in with the genetically resistant-to-balding hair around the sides of your head. While 
photos
 on our site are great examples, you really need to see SMP in real life to be convinced. It is truly amazing and most of our clients do not mind sharing their experience or letting you examine their results in person. We usually have at least one client who has had SMP done at our scheduled monthly 
Open House events
.
Don't tattoos or pigment dots just look like a big blob over time?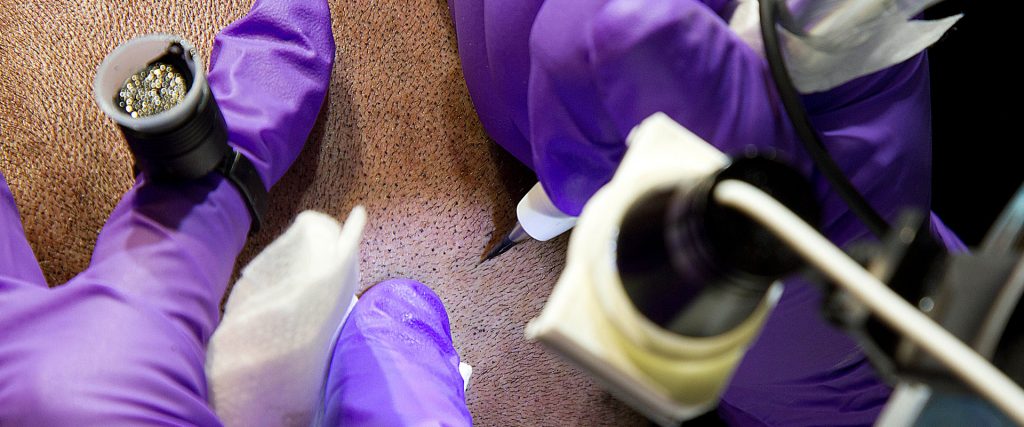 Traditional tattoos may discolor, but this is highly dependent on the type of ink used, the depth the pigment was placed into the scalp, and the amount of sun exposure you get. The key to minimizing this effect is to use a specialty ink like we do and either wear a hat when in the sun or use a good sun blocker (with a high SPF factor). SMP dots will lose definition over time, but unlike regular tattoos, the 'blob' look is greatly minimized due to the special technique and the instruments used.

Can my tattooist do what you do?
No. SMP is unique in its application as we use specialized instruments, needles, and inks. A tattooist may be an expert at what they do (creating wearable art) and their clients are proud to show off their tattoo, but a successful SMP application should be virtually undetectable. You also have the option to have the SMP performed under a local anesthesia – a tattooist cannot deliver anesthesia to ensure a painless procedure.
What if my hair turns gray?
Believe it or not, the stubble from white hair (and most colors of hair) is GRAY when you shave close to the skin. Just look at blond men with a close shave and you will see the gray shade where the hair exits the scalp. We try to match the shade of pigment based on your skin and hair color. If you have dark hair now and it turns gray later on in life, the underlying shade will blend despite the hair color change, because SMP covers the entire scalp (not just the bald areas).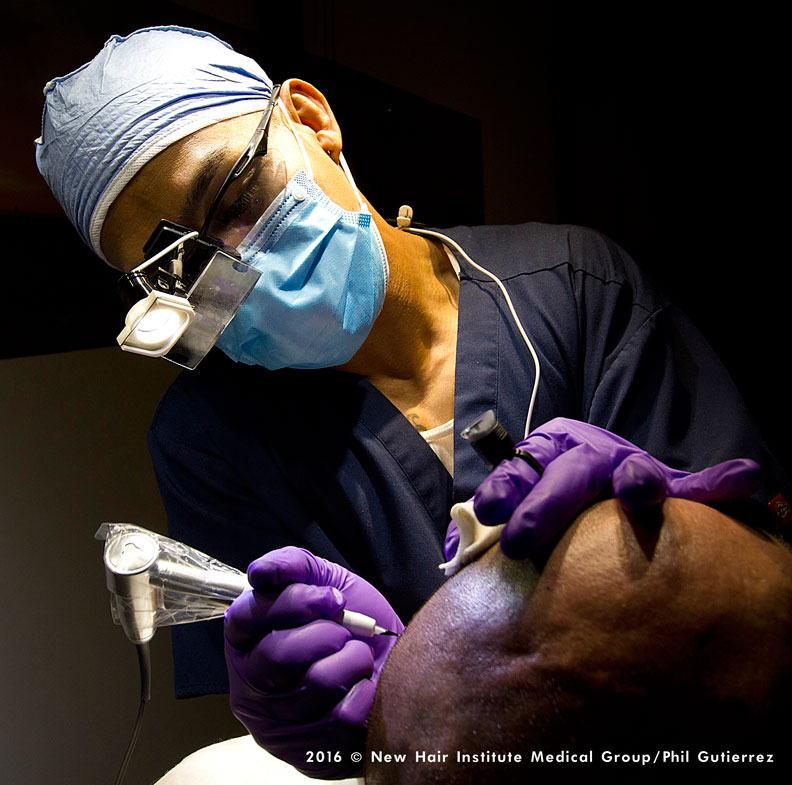 Are you guys tattooists?
No we are not tattooists, we are medical doctors who specialize in surgical hair transplants at the New Hair Institute in Los Angeles. Since opening our medical practice in 1991, we have successfully performed hair restoration surgery on thousands of patients. When we design a hairline for a patient during Scalp MicroPigmentation, we know what a hairline should look like because we've recreated so many of them during surgical hair transplants. We can duplicate a variety of hairline designs to match your ethnic background, your balding pattern and age. The doctor will discuss the hairline with you and make recommendations. He will use a grease pen or a surgical pen to draw the outline of the proposed hairline on your head. He will make the changes you want until you are satisfied with how it looks. This process helps to visualize the end result of your procedure and eliminates any unwanted surprises.
Tattoo vs. SMP
Is it a tattoo?
Scalp MicroPigmentation is a medically refined tattoo.  In other words, it's a medical-grade tattoo.
To understand the difference between a tattoo and SMP, you need to understand how a traditional tattoo is applied to the skin and the skin layers that are affected by the ink. Human skin has three layers: the epidermis, the dermis and the hypodermis. The dermis is the outer layer. It's the layer you wash in the shower and the one that produces flakes from dry skin. The epidermis is the second layer of skin and it can be up to up to 4 millimeters thick. It's this layer that will absorb the ink during a tattoo or SMP procedure. During a regular tattoo session, the tattoo machine is set to penetrate the epidermis all the way into the dermis to a depth of up to 3 ½ millimeters. The needles used in a tattoo are very thick and carry a lot of ink into the skin. During SMP, the dermis is penetrated to a depth of ¼ millimeter to ½ millimeter. The needles we use are extremely fine medical-grade needles designed to leave a very small dot of ink in the skin. Thousands of these small dots on the scalp give the appearance of a full head of shaved hair on a bald patient.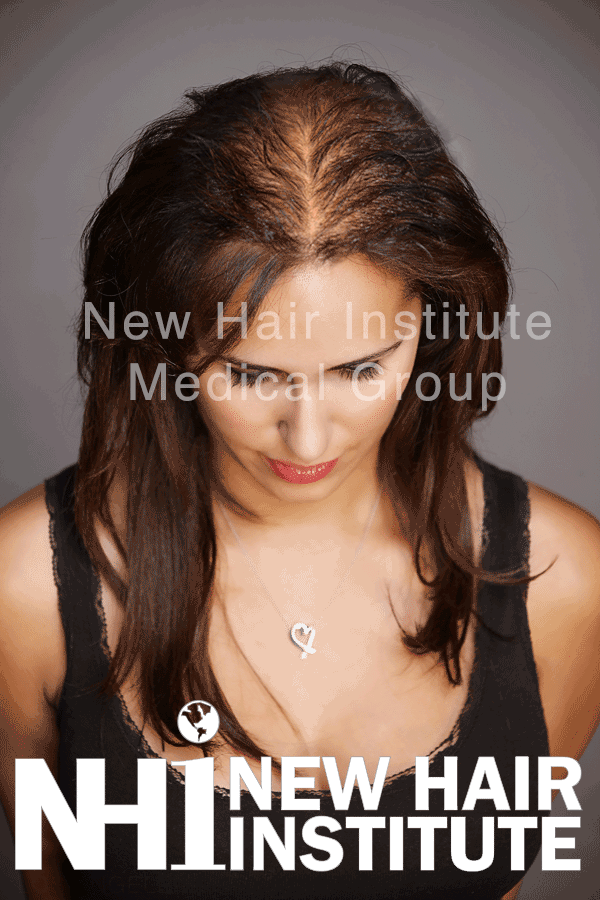 This procedure is used to camouflage the appearance of a woman's thinning hair. SMP is an alternative for women who are not good candidates for hair transplant surgery but who want the look of a fuller head of hair.
Scalp MicroPigmentation (SMP) is a permanent cosmetic 'tattoo' that mimics the very short hairs of a closely shaved scalp. It is a new and innovative technique that offers an alternative styling option for men who do not want or are not candidates for hair transplant surgery.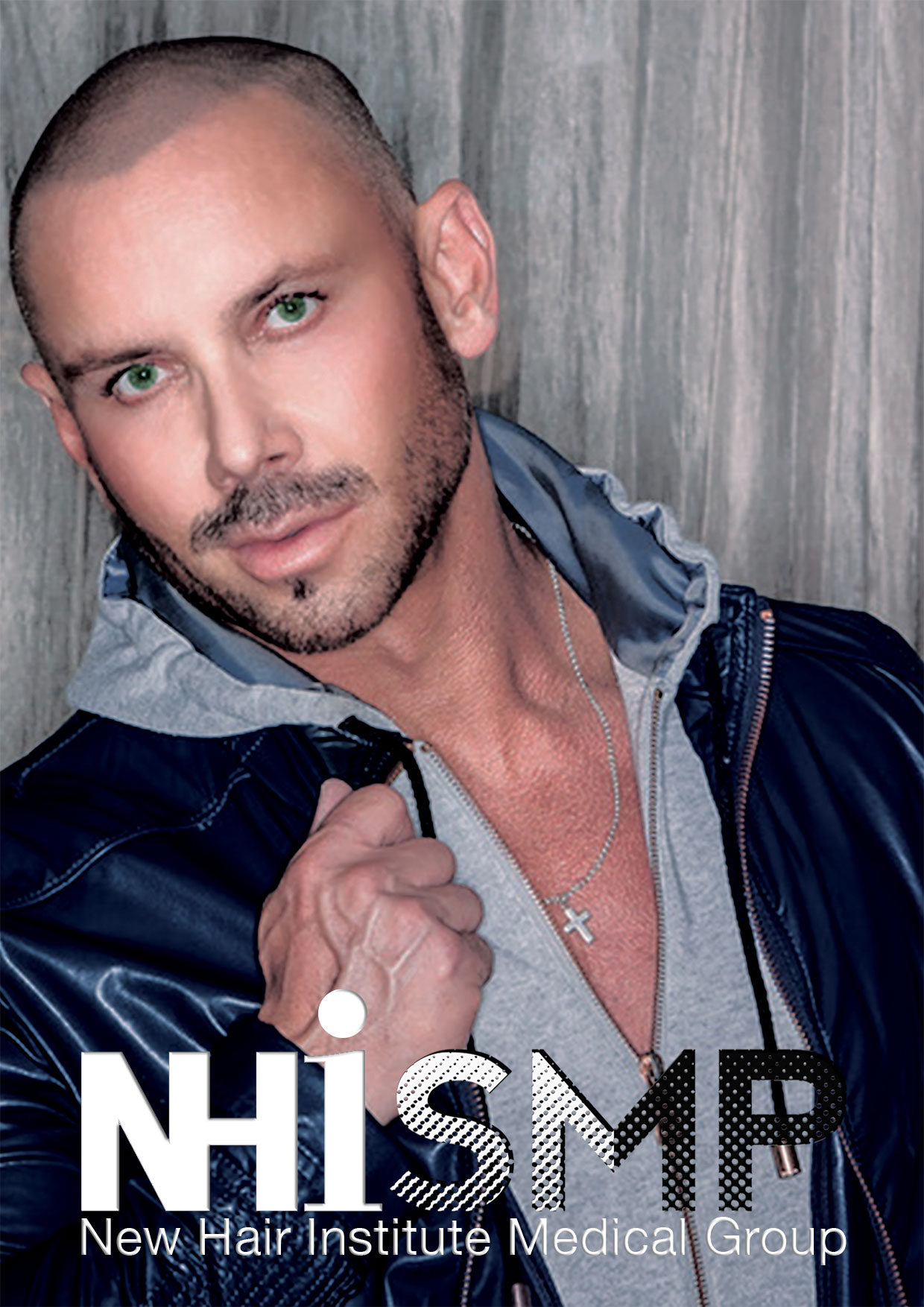 SMP is an innovative non-surgical procedure that is different than a traditional tattoo. We use extremely fine medical-grade needles to apply the ink to the skin. The ink is specially formulated by our doctors and is guaranteed to last a lifetime. During your SMP consultation, the doctor will decide on the ink color to ensure it matches your hair, ethnic background and your age. The best part of SMP is the speed of seeing results. Because there is no hair to regrow, patients often see a difference in their appearance after only one session.
With the entire head shaved, Scalp MicroPigmentation is a look that is a bold statement of confidence. It looks natural even under close scrutiny. It creates the appearance of a close shave or a short buzz cut over the entire scalp and we expertly create a natural looking hairline, something that we have been doing with hair transplants for two decades. It is a permanent 'concealer' medically tattooed on the scalp with special pigments and an alternative to the topical daily applications of powders, fibers, and other cosmetic concealers (such as Toppik or DermMatch). SMP eliminates the hassle of frequent applications, messy transfer of product onto clothing, sheets, or pillow cases, and the anxiety of being in close contact with people.

World leaders in Scalp MicroPigmentation and hair transplant FUE